Here you have a video presented by

María Fernández and José M. Ahumada, 1ºBTO A

.
Introduction
Do you know who are they?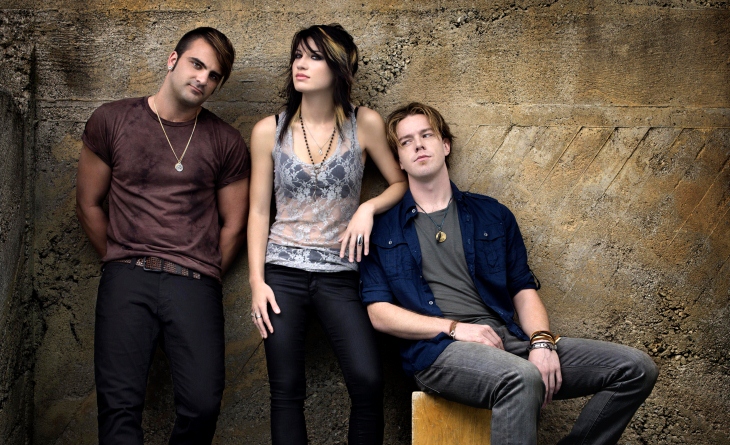 Do you know what does

puppy

mean?
which was launched in Sydney.
It has since received over
77 million views
on the website.
-------------------------------------------------------------------------------
The
Free Hugs Campaign
is a social movement involving individuals who offer
hugs
to strangers in public places.
[1]
The hugs are meant to be
random acts of kindness
—selfless acts performed just to make others feel better. International Free Hugs Month is celebrated on the first Saturday of July and continues until August first.
-----------------------------------------------------------------
WHAT IS THE BILLBOARD?
The
Billboard
is the music industry standard
record chart
in the United States for
singles
, published weekly by
Billboard
magazine. Chart rankings are based on radio play, online streaming, and sales (physical and digital).
---------------------------------------------------------------
Their third studio album, released on 14 July 2009, is titled
Tri-Polar
. The band's fourth studio album
Connect
was released on 16 July 2013. They will release their fifth studio album
Fury
on May 20, 2016 with new vocalist Bryan Scott after Shimon Moore left the band on October 2014.
Activity 1: Answer these questions before watching the video
Had you ever heard the song ODD ONE before?
Do you know the meaning of

to be the ODD ONE

?
ODD ONE
Activity 2: Now watch the video
Current members
Activity 3: Finally, answer these questions after watching the video
Did you like it?

What animal appears besides the skate at the beginning of video?

Where are they singing?

Why does she wear gloves?

What had happened?

What does the sign MEAN?

What symbol DOES SHE/HE WEAR on the skate?

Why does she walk away when the boy was NEAR?

What does he let at his side?

What happens when she touchES the flower?

What does it mean that she gave gloves to him?

What will happen now?

What do you think about the story?
CONCLUSION
EXTRA INFORMATION
WHICH IS THE CAPITAL OF AUSTRALIA?
i
The site of Canberra was selected for the location of the nation's capital in 1908 as a compromise between rivals
Sydney
and
Melbourne
, Australia's two
largest cities
. It is unusual among Australian cities, being an entirely
planned city
outside of any state, similar to
Washington, D.C.
in the United States or
Brasília
in Brazil. Following an international contest for the city's design, a blueprint by the
Chicago
architects
Walter Burley Griffin
and
Marion Mahony Griffin
was selected and construction commenced in 1913.
The Griffins' plan featured geometric motifs such as circles, hexagons and triangles, and was centred on axes aligned with significant topographical landmarks in the Australian Capital Territory.
The city's design was influenced by the
garden city movement
and
incorporates significant areas of natural vegetation
that have earned Canberra the title of the
"bush capital
".